by Rusty Fleischer, Program Director –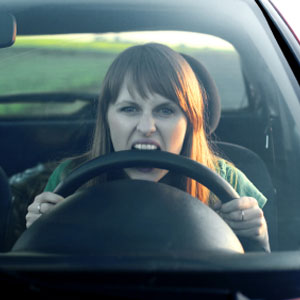 Frequently when we talk about "staying in your power" at Anger Alternatives, participants in our trainings and workshops give us a very confused look. The confusion usually originates from not understanding the difference between "power" and "control". So before I talk about "staying in your power", here is a brief explanation about the difference between power and control.
"Power" is based on strength and being assertive. It is being able to accomplish things and can be measured in your ability to keep your commitments, to yourself and to others. It's about responsibility, reliability and creating credibility. It is about cooperation and building from the bottom up.
"Control" on the other hand, (not to be confused with being in control of yourself) is fear-based and aggressive. It is about being demanding and manipulating and not feeling emotionally safe. It is about pre-determining an outcome and getting things done through domination. Instead of building up, it pushes down.
With that being understood, "staying in your power" is about making healthy choices as to how you participate in your life. It's about responding, not reacting and not letting someone else's behavior control your choices and behavior.
An easy example of that is road rage. When that person cuts you off, are you going to press down on the gas and try "teach him a lesson" by cutting him off or are you going to let it go? Stop for a moment and think. You have no idea what is going on with that driver. Maybe his wife is in the back of the car about to give birth and he is rushing to the emergency room. And maybe he is just a jerk. You don't know, but by getting worked up and racing after the car, you are giving his behavior control over your emotions and behavior or "giving away your power". By knowing how to let it go and not allowing his behavior to control your emotions and behavior, even though you are angry, you are "staying in your power". For more information on this,  read this article
To learn more about "staying in your power" and other tools and skills to deal with anger and anger-related behavior contact us at rusty@anger.org.