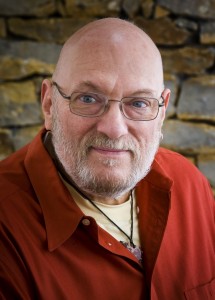 Jerry Medol is a sociologist and an internationally recognized expert in anger management training. He works with male and female clients as a teacher and an educator and trains professional colleagues in respect-based anger management tools and techniques. With more than 35 years in practice, Jerry is skilled at disarming aggressive dysfunctional situations and transforming them to respect-based relationships.
Jerry founded The Men's Project of Kansas City in 1972, and served as its director for twelve years. The Men's Project was one of the first three batterer-intervention programs in the United States, and it was the first male-supportive, non-shaming anger program in the US. Jerry founded Anger Alternatives in 1986.
He is the developer of the Medol Model which includes:
The Passive Assertive Framework©
Response-Training ©
The "Stoppit!"© Program
In his Kansas City practice, Jerry works to change aggressive, abusive and reactionary behaviors. He is experienced at training employees and staff from businesses and organizations in workplace violence and supervisory sensitivity issues. He conducts training and workshops for Professional Certification and staff education in the Anger Alternatives tools of Respect-Based Anger Management. In 2007 Jerry co-founded the non-profit organization Anger Options which adopted his Stoppit!© program in their anger support groups.
Jerry is a Senior Elder and co-founder of MKP/KC, the Kansas City community of The Mankind Project – New Warriors, (initiated, Camp Butterfly, April 1998). He has been an activist for men's issues for over 35 years and is frequently consulted as a community and media resource for issues about men and about anger.
My goal is that anger healing be made into a public campaign to educate our communities and culture to handle anger and relationships in healthy ways.

For true freedom and anger healing, training must begin by teaching children tools to affirm their anger and separate anger related feelings from their anger related behavior

My mission is to support men and women to grow into their authentic personal power in ways that enhances their lives and the lives of their families"

Jerry Medol