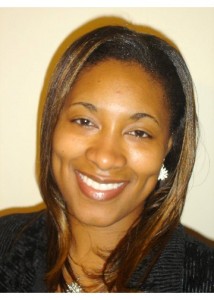 Janay is a Kansas City native, and graduated from Westport High School as a Ewing Marion Kauffman "Project Choice" college scholarship recipient. Janay attained a Bachelor's degree in Social Work from Central Missouri State University in 1999, then in 2004, graduated from the University of Kansas with a Master's degree in Social Work Administration.
Janay has worked for many social service agencies in various capacities, from her first as an intern at the Jackson County Jail to working in the Child Abuse and Neglect division of the Missouri Department of Social Services, and one of her most prominent, Vice President of the AdHoc Group Against Crime. Janay currently works full-time as an Outreach Specialist at Catholic Charities of Kansas City, St. Joseph. She also does contract management work with To the Right, LLC, a firm that serves youth with developmental disabilities.
Her experiences have expanded her awareness of the scope of violence and poverty across the nation, and abroad. This has made Janay ambitious about creating innovative approaches to service delivery, such as her social entrepreneurial endeavor, Camp CHOICE (www.campchoicekc.com). Her "Game of Life" Adventure is aimed at youth ages 6-17 to help them make smart choices that benefit their present and future spiritual, educational and social well-being.
Janay has been a facilitator with Anger Alternatives since 2009, and strongly recommends the group for everyday people, who want to enhance their quality of life and relationships. Janay loves sharing life with her husband, their children, grandchildren, grandparents, parents, siblings, aunts, uncles, cousins and friends.